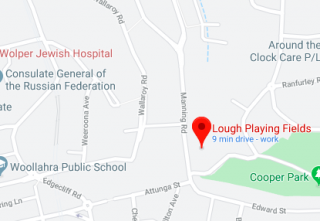 Double Bay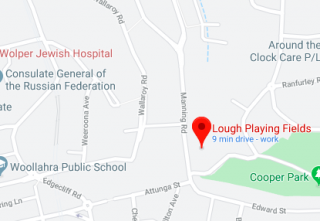 Lough Playing fields
104 Manning Road, Rose Bay
Facilities
There are toilets on site and a cafe at the end of the road:
Parking
There is roadside parking, however please carefully read parking signs as there are intermittement no parking sections to enable bus passage, particularly towards the top end near the pavilion.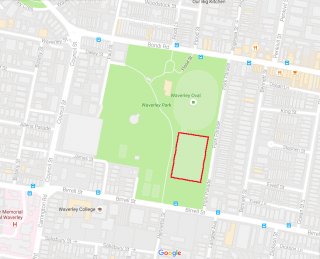 Waverley Synthetic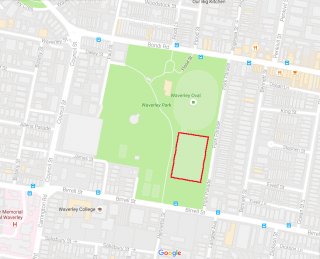 Waverley Synthetic Pitch
Park Parade, Bondi
Facilities
There are bubblers on site, toilets at Margaret Whitham, and a nearby cafe:
https://www.facebook.com/waverleyparkkiosk
Parking
Parking is very difficult, please give yourself plenty of time to get to the event and park so as not to miss your kick off time. Consider car share.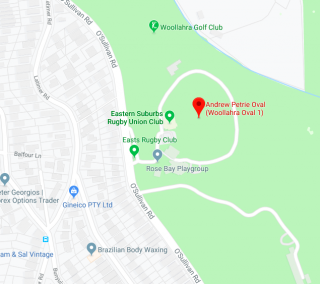 EASTS Rose Bay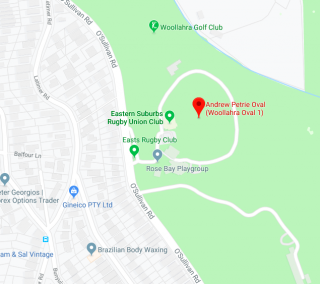 EASTS Synthetic Pitch
22 a O'Sullivan Road, Rose Bay
Facilities
There are toilets on site and a Bistro:
Parking
There is onsite parking, however this is also used by the Bistro customers