Stuart Casey
Owner - Director of Coaching
Goal Soccer Academy is headed by Stuart Casey, a former UK professional football player, with over 20 years experience in the fitness and soccer industry.
Stuart went on to sign as a professional soccer player for his home town of Plymouth Argyle FC fulfilling his childhood dream. For the next 5 years he played at some of England's great football stadiums such as The Dell, Fratton Park and Villa Park. He also enjoyed playing against distinguished players such as Paul Gascoigne, Ian Wright and Jamie Redknapp.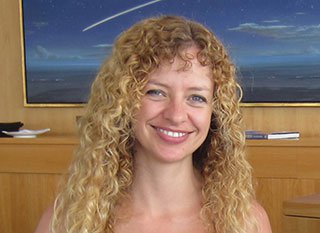 Claire Casey
Owner - Operations and Event Planning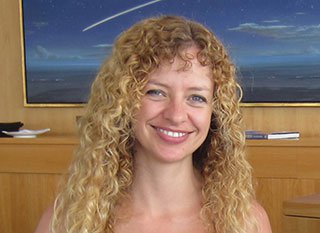 Joint owner of Goal Soccer Academy, Claire Casey has over 15 years experience in strategic brand design and communications.
Claire is in charge of day to day operations, event planning and all aspects of design communications. Her qualifications include BA Hons in Graphic Communication.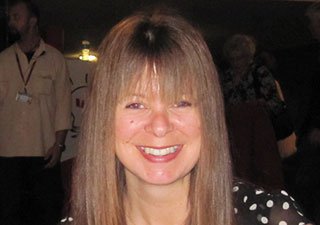 Kirsti Lee
Business Development & Marketing Manager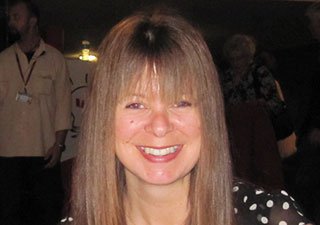 The person tasked with letting everyone know what we are up to and getting the word out there! Kirsti has over 20 years experience in Business Development and Marketing and will be helping us grow the business and raising our profile.
Her qualifications include a HND in Business Management and a Certificate in Marketing.
Sam Dunwell
Coach and Head of Centennial Park camp
Originally from England, Sam graduated from the university of Greenwich with a degree in Physical Education and Sport.
Sam joined Goal Soccer Academy in 2018 and has been instrumental to every part of the GOAL program from the Fun Club through to the School of Excellence Development Squad and our many competitive tournaments.
Today Sam is the Head coach of the GOAL Centennial Park camp and is part of the new SAPS development league leading the U12's team.
Playing soccer at many levels in the UK and currently playing for Pagewood 1st team in the ESFA premier league, Sam brings his passion and love of football to his training sessions.
Sam is keen to inspire children of all ages and abilities to create a long-term love for the beautiful game of football.
Ben McCabe
Coach and Head of Port Stephens camp
Ben has been in love with football ever since he could kick a ball!
He is currently a semi professional player for his local club South Cardiff Gunners in Newcastle.
Ben is eager to inspire
children of all abilities and create a long term passion for the game.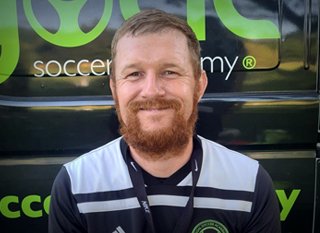 Steven Greenwood
Coach - Sydney camp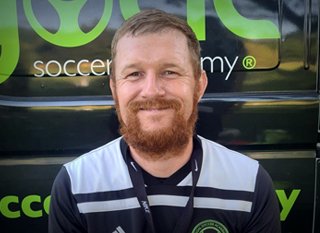 Completing his BA Hons in Sports Management and Football Studies, Steve started coaching in 2003 for Wycombe Wanderers in their community programme and has been passionate about a career in coaching ever since.


Steve has coached Women's football since 2012, starting as 1st Team Coach at Luton Town Ladies in England before moving to Australia in 2014 and coaching Girl's Representative Football at Gladesville Ravens, Dunbar Rovers and currently is the 1st Grade coach for the UNSW WNPL 2.
Steve has spent 6 years at soccer academies in the Eastern Suburbs, joining GOAL in 2020 across all aspects of the coaching program and the new SAPS development league, leading the U11's team.
A massive Leeds United Fan, he has followed the game religiously since 1990.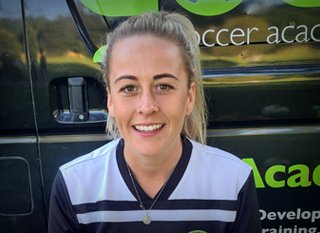 Siobhan Crawford
Coach - Sydney camp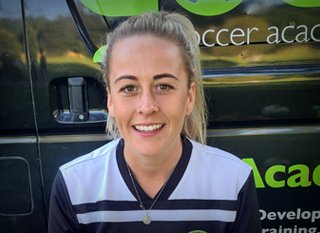 Siobhan is originally from Scotland where she studied Exercise, Fitness and Sports Development and began her coaching career across various sports.
After attending Edinburgh College of Sport she played for a SWPL2 pathway club before coming to Australia in 2016. Siobhan taught Physical Education in primary schools across Sydney before focusing on coaching football.
Siobhan has worked for various children's soccer academies in the Eastern Suburbs including a girls only development program, and is excited to further apply her skills within the GOAL team.
Siobhan enjoys developing children in the early stages, basing sessions around motor skills and key football practices in a fun and exciting way to keep children engaged, happy and engaged to learn the game we all love.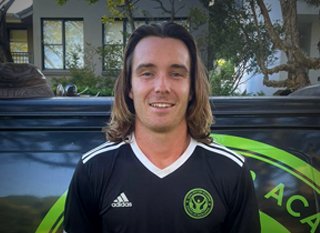 Dylan Watson
Coach - Sydney camp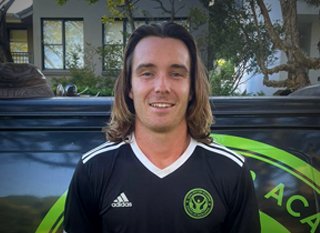 Dylan is a former Student-Athlete, who attended university in America on a football scholarship at Bryan College, graduating with a degree in Exercise Health Science.
Within his time in America he won conference championships, had national tournament appearances and began his coaching career where he obtained his USSF coaching badges whilst coaching in the US college system.
A Sydney native, Dylan grew up playing for a number of different NPL clubs, such as Sydney University, UNSW and Dunbar Rovers, and currently plays for NPL club Prospect United.
With his passion for football with NPL and College experience, Dylan loves coaching and helping players progress their careers to the US college system. Dylan joins the GOAL team across all aspects of the program from the Fun Club through to the Advanced Program and competitive tournaments.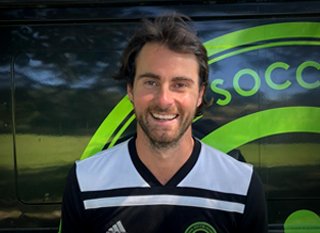 Charlie Pym