Academy coaching
Double Bay
Tuesday 3:30 PM - 4:15 PM , 6-7 years old
Term 4, 10 October 2017 - 12 December 2017
This program has already started but you can still register for remaining days
This event is for girls only!
AUD $
100.00
For remaining 4 weeks of the program
Enrol Now
Event Details
Address:
Lough Playing Fields,
Manning Road
Double Bay, 2028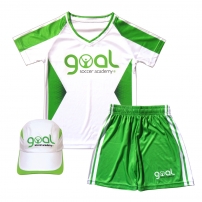 Uniform:
All our academy classes require a uniform to be worn to the session. If you do not already have one please follow the prompts to purchase a uniform when you click on Enrol Now button.